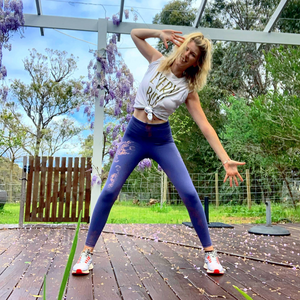 Friday 4th March / 9.30 - 10.30 AM
LIVE CLASS: Attend the Live session on March 4th
RECORDED: You will be sent a recording of the session after March 4th to partake in the class at home, at a time that suits you.
The perfect blend of yoga, dance and fitness - there is something for everyone in here. The first 30 minutes will have you guided through a joyful warm up flow with an inspiring playlist, to wake up that body and get it moving, twisting, grounding, opening and detoxifying with every breath. When you are beautifully warm and ready to step it up a gear, in comes 30 minutes of dance fit - a sweaty cardio workout, cleverly hidden among fun dance combinations that will have you shaking and smiling like you're king or queen of the dancefloor!