We are fortunate enough to have worked with some of the best in the business when it comes to creating unforgettable additions to your chosen Funky Moves activity. Whether you want the decorations of your dreams, a magical cake or an event planner to take full control of the day, the below list is your go-to for the perfect party or event.
We have worked with everyone listed below and would genuinely recommend them, based on our positive experience! Feel free to reach out to us for further details.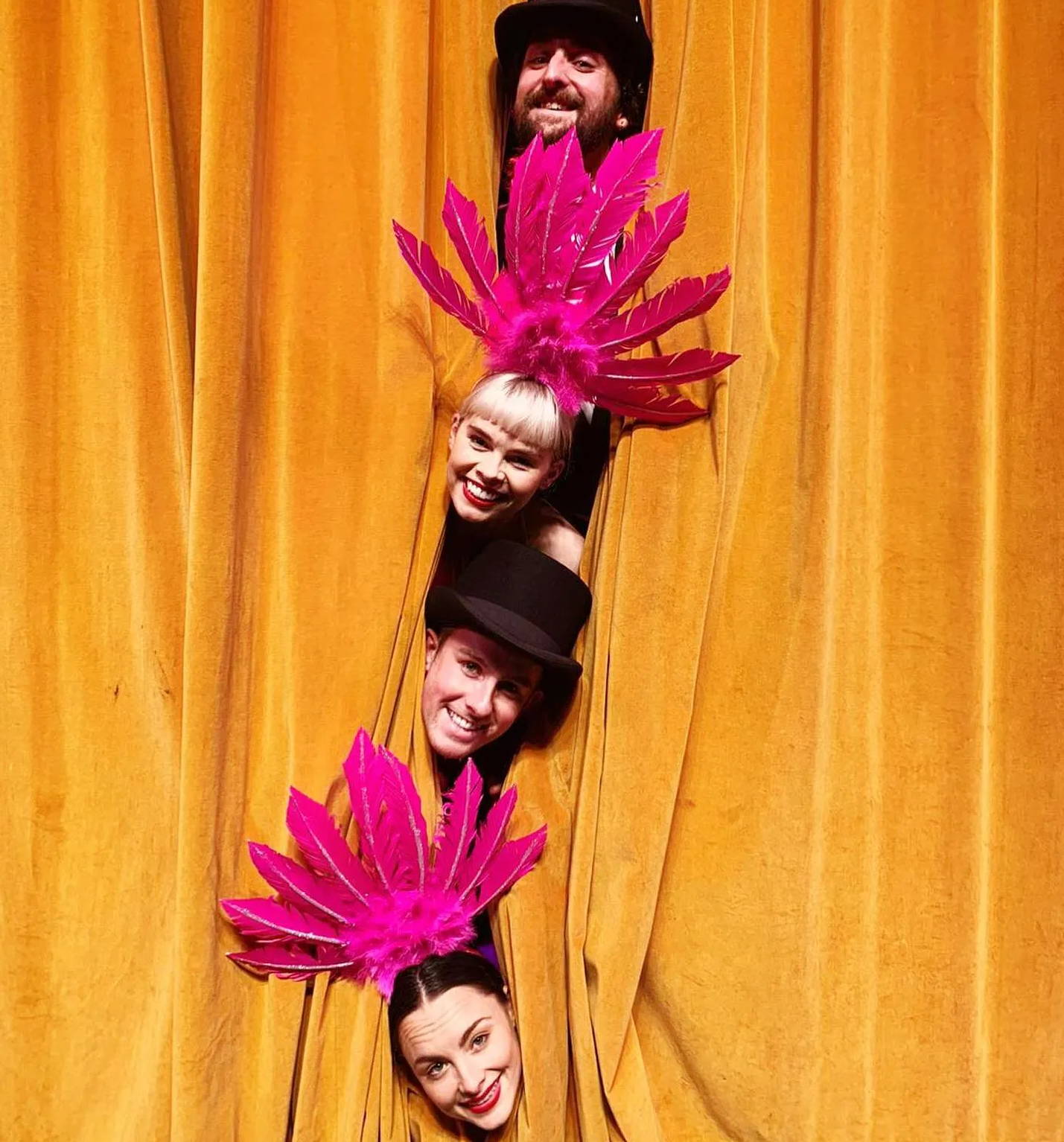 PHOTOGRAPHERS & VIDEOGRAPHERS
Hettie Pearson
Photography
Hettie never fails to capture the must-have moments from every event, from our dancers flying through the air to the beaming faces of parents and children. Her primary focus is on lifestyle & fashion, headshot, fitness and dance photography, meaning she is incredibly experienced at capturing the energy and movement of your party in her photos.
Hettie loves being creative and can offer pre and post party shoots at her studio in Battersea, where she has a variety of backdrops and lighting options.
Jack Pointer Mackenzie
Videographer / Editor

In 2014 Jack made a subtle transition from choreography through to videography and editing. With his experience within dance and working closely with other film makers and directors it was made clear that he understood how to capture movement and moments like no other.
Since then he has worked as a videographer for brands and companies such a Adidas, Paco Pabanne, Victoria and Albert Museum, Hippodrome Casino, ClubMob and of course Funky Moves(!) filming an array of different works and forever striving to capture majestic moments where the subject and camera are in complete harmony.
My Kid Atelier is a premium children's party planning company based in London. Since their first party in March 2015, My Kid Atelier have planned over 800 stunning children's events, helping to make each child's birthday extra special!
Wentworth Collective deliver events with purpose and impact. More suited to adult and corporate events, they design experiences that meet your business objectives and have a measurable impact for your brand.
Kids Party Finder is the easy way to find suppliers for kids parties in your area. Their website acts as an extensive and easy to use directory of 'everything parties', and they help put you in touch with the right people, quickly.
Eventus London focuses on working with clients & companies to deliver bespoke luxury parties and create unforgettable moments. Sofia and Elena will create, plan and execute one of the most memorable experiences of your life!
MTW curate events for their tribe of like-minded mums and dads, from book talks to fashion events - they bring the magic people love to share. They also create unique and creative opportunities for brands to engage with parents!
Seven's approach is to first understand the reasons behind your event, allowing them to create and manage, whilst working towards your objectives, themes and exceeding expectations! Creative, inspirational and value for money!
We worked with Baby Bear Bakery on Louisa Lytton's daughter's Encanto Party (actual cake pictured above). Their incredible homemade cakes and bakes can cater for any occasion. Based in Hertfordshire, they have a 5 out of 5 Food Hygiene Rating.
Dotty Hens' themed and personalised food/activity boxes add the extra WOW factor to any lunch or cake break.
Fill them with your own favourite treats or activities, or use as party favours.... Plus each box comes with a matching satin bow.
Lola, the vintage ice cream van, was born in 1973. She's been serving delicious ice creams and waffles for events, weddings, anniversaries, birthdays and corporate events ever since! Will travel within a 20 mile radius of Bicester, covering Bucks and Oxfordshire.
We've come across some faicepainters in our decades of hosting parties, but Yvette Goater's designs are truly one of the best! Face painting and glitter art based in London and Portsmouth.
Voted the No.1 Party Photo Booth hire Company In London, Funzee are your go-to party photo booth hire unit specialists. Choose your pod, add your props and get free delivery thrown in!
This brand new and unique party entertainment has pumping music, disco lights, tons of paper and crazy amounts of fun! The paper is acid-free and eco-friendly.