"This was Ellora's third time, Sophie and Belle's second and Jess's first and they all loved it. Sophie was smiling and happy all the way through the performance at the end (she takes these things quite seriously and can often be worried about doing it right, rather than enjoying it). Your dance instructors are brilliant with the kids too. Thanks again, I'm sure we will be signing up for the summer!"




Emma, Balham
Kids Dance & Art Holiday Courses.
Insanely popular. Ridiculously fun.

OCTOBER HALF TERM 2023
Monday 23rd - Thursday 26th October
9.30am - 12.30pm daily
Location: Alderbrook Primary, Balham, SW12 8PP
Ages: For kids 3- 12 Years
Price: £120 for the full course
Every school holiday in Balham, the Funky Moves team spread their creative magic to give kids a holiday experience like no other. Always with a different inclusive theme, the courses run over 4 mornings and cater perfectly for all genders. Please note, we require a minimum of 8 paying children to run the course.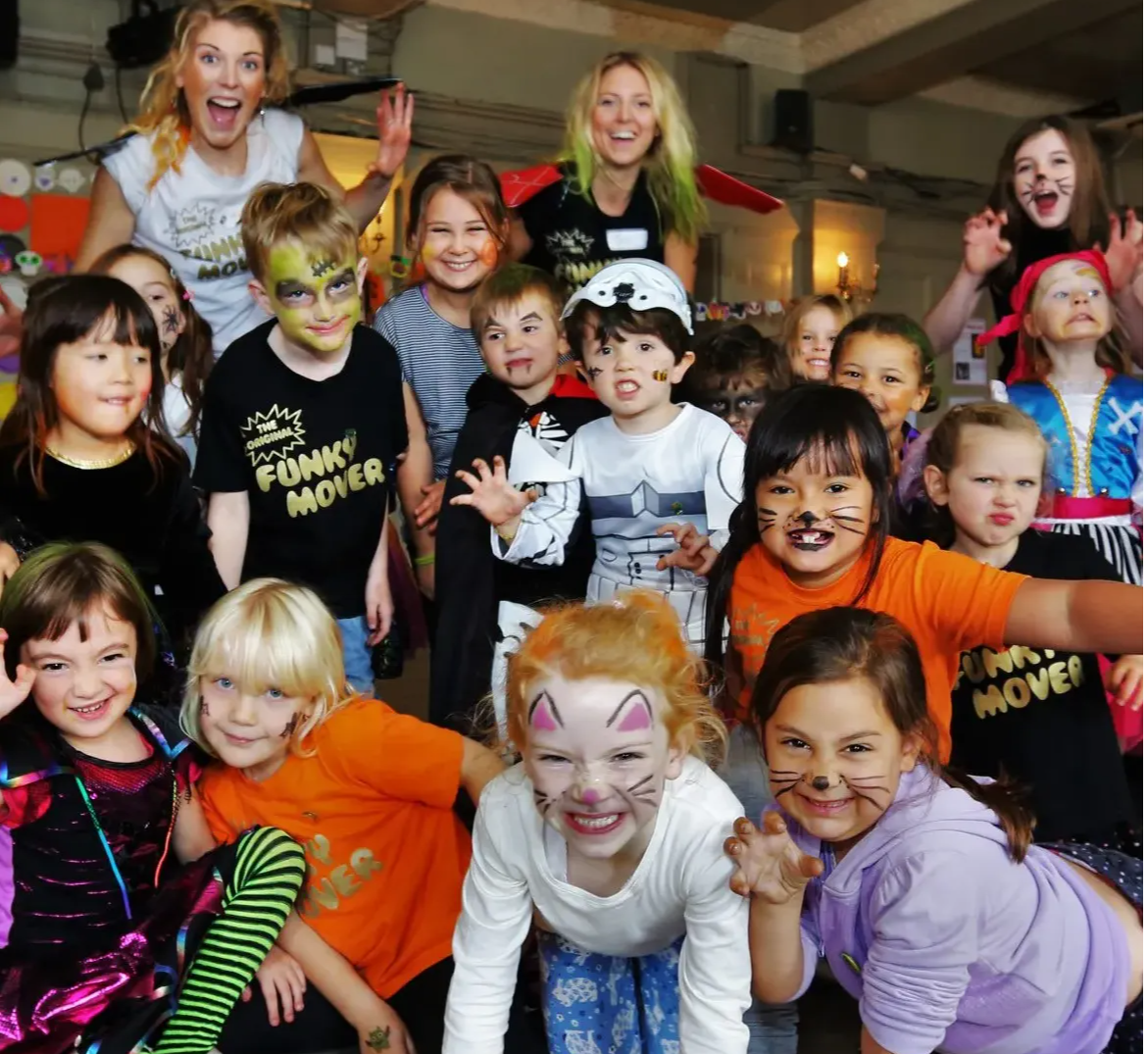 What's included in a FM Holiday Course?
⦾

Genuine, passionate and positive team (all DBS checked)

⦾

An awesome theme, different for every course!

⦾

Arts & crafts, funky dancing, makeovers & games… an explosion of creativity!

⦾

Energetic and seriously impressive break dance skills workshop & performance

⦾

Water and a healthy snack for each child every day of the course

⦾

A real community vibe, making new friends and sharing experiences

⦾

An inspiring end of course show spectacular for family

Please read our Ts & Cs before booking any Funky Moves activity.
 

"

Funky Moves are the kindest hearted, sweetest natured, happiest and classiest dance teachers. They helped us organise our six hour danceathon for sport relief which raised over seven thousand pounds in sponsorship. We will be grateful to them for EVER."

Emma Freud & Richard Curtis, Sports Relief 2014